421T Crawler Blast Hole Drill Rig for Mining Blast Hole Borehole Drilling Machine
With over 20 years of experience designing and building state of the art geothermal drilling rigs and water well drilling rigs, ABT is the optimal choice for geothermal well drilling equipment and rigs. Our rigs are engineered specifically with the customer in mind: combining low maintenance, high dependability, and advanced high-pressure hydraulics systems means that our rigs are unsurpassed in the market today.
With pride, we say that one of our key point is reliability. The normal life of ANBIT rigs is 35/40 years, with simple and appropriate maintenance and few spare parts.
By choosing ANBIT our customers make a lifetime investment and, thanks to high performances of the rig, this investment will be soon repaid, by a fast and problem-free everyday drilling work.
ZGYX-4421T+ Integrated DTH Surface Drill Rig
1,Equipped with Yuchai YC6J190 power pack & 12/14.5m3/min air compressor for hole diameter φ80-115mm and with dry dust collector.
2,This DTH surface drill rig with single power pack (only one diesel engine)to drive both screw air compressor and hydraulic system,compared with separated drill rigs,the fuel consumption reduced by 35% and maintenance cost down by 50%.
3,With global famous brand key hydraulic components, reliable for low maintenance cost.
4,Powerful two-speed hydraulic tramming mechanism with excellent off-road performance.Bigger and stronger designed rotation unit for smooth high torque output and less drill too jamming.
5,Two stage dry dust collector for friendly environment and higher production efficiency.Integrated design (air compressor on board)for better long-distance fleet management.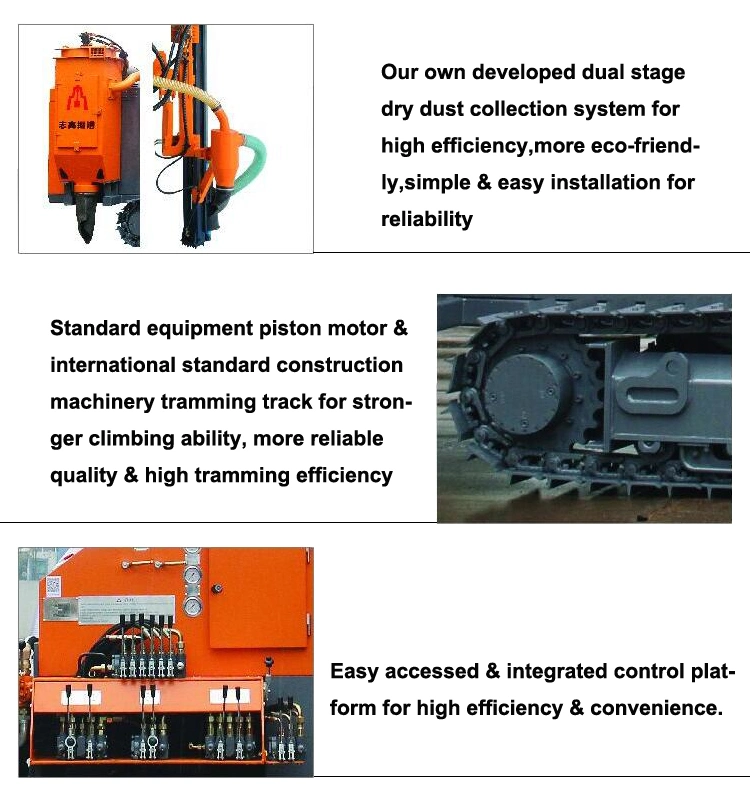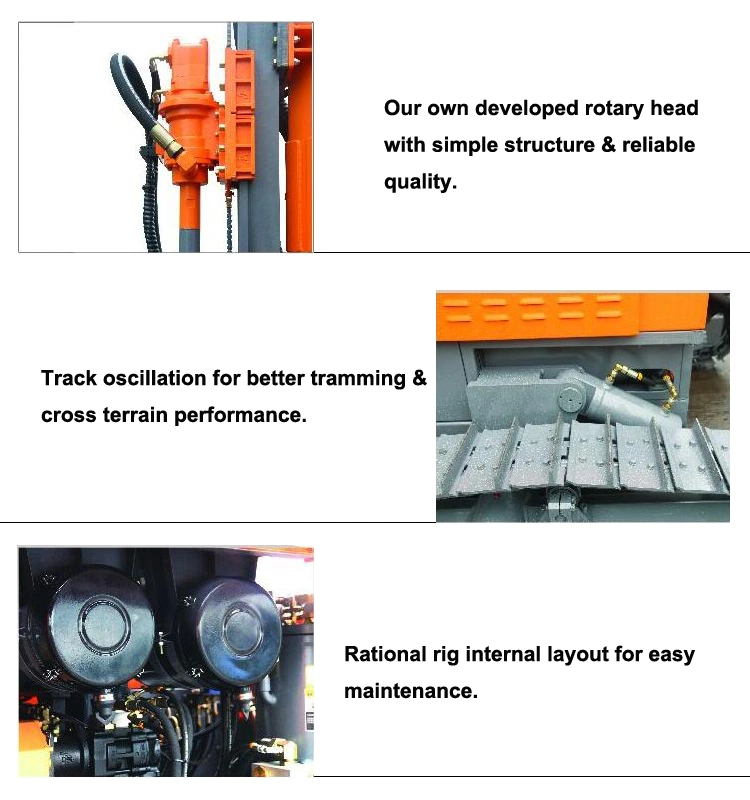 Main Specifications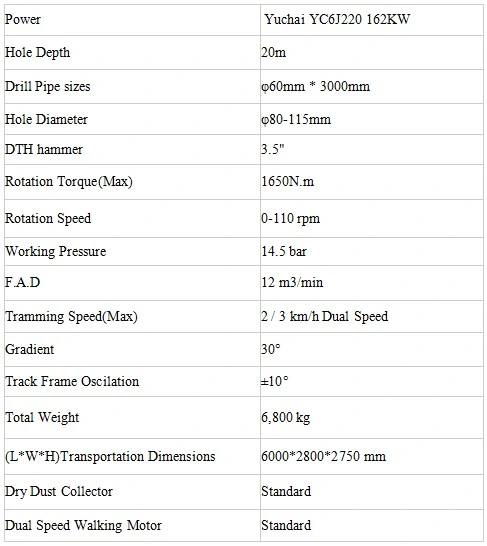 Application
Crawler Down the Hole drilling rig ,for open pit mining , quarries and construction work sites, equipp with dry dust collector,more environment friendly and energy saving.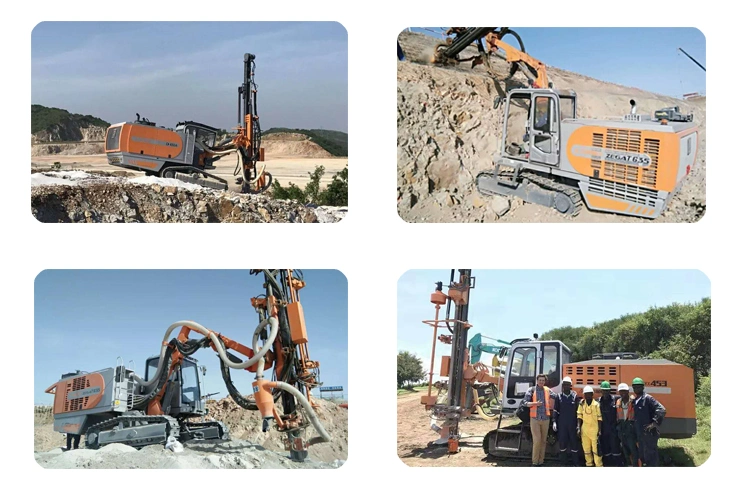 Company Information
ABT Drilling Equipment Co., Ltd. mainly provides holistic drilling solutions, serving the mining, stone crushing, water conservancy drilling industry, to help you solve the problem of drilling at high efficiency and low cost. We mainly provide mobile air compressors, drilling rigs, hammer, drill bit, crushers, underground water detector.We are your trustworthy partner.