Company Information
Sollroc , with more 10 years of experience ,is one of the professional manufacturer and supplier of high performance rock drilling tools like: DTH hammers and bits, RC hammers and bits, DTH drill rods and top hammer drilling tools. Our tools are widely used in different drilling applications including mining, quarrying, water well drilling, geotechnical industries and etc.
Sollroc is specialized in designing, manufacturing and developing equipments and accessories for standard models as well as the special needs of clients and provides them with the best suggestions and solutions. We practice strict and stringent quality control during manufacturing and adhered to recognized and approved quality control systems. Each of our products follows the quality requirements and procedures to ensure finished products are durable and superior up to standard.

Product Description
A full spares back-up service is also available. Also produce the grinding pins/cups, available with a choice of Hemispherical, Ballistic Semi Ballistic, Paraboloid or Conical pins, in sizes 6mm to 25mm.
Other sizes available on request.
SC220 semiautomatic button bit grinder have quickly established themselves as dependable and versatile machines, credited by the professionals and CE approved. Our Air Grinders require a clean and dry air supply of a minimum 80 psi and 29 cfm passing through an in-line oiler to supply lubrication to the grinder. Also, a supply of water from a mains supply or a sump is required to act as a coolant

Grinding cups shank 8mm 9mm Button Bit Grinder For Ballstic And Domed Button
| | | | | |
| --- | --- | --- | --- | --- |
| | KING type | Sandvik | Atlas(55 drive) | Internal HEX |
| Button diameter | 7-25mm | 7-25mm | 7-25mm | 7-25MM |
| Shank diameter | 8mm | 9mm | | |
SOLLROC always provide high quality and durable products to customers.
Our products as following:
DTH hammers and bits range:
3" DTH hammer shanks : DHD 3.5, COP 34, COP 32, Mission 30, BR 3, Mach 303; bits (90mm - 105mm)
4" DTH hammer shanks: DHD 340/COP 44, COP 42, QL 40, SD 4, Mission 40; bits (105mm- 130mm)
5" DTH hammer shanks: DHD 350/COP 54, COP 52, QL 50, SD 5, Mission 50; bits (130mm- 165mm)
6" DTH hammer shanks: DHD 360/ COP 64, COP 62, QL 60, SD 6, Mission 60; bits (152mm- 203mm)
8" DTH hammer shanks: DHD380, QL 80, SD 8, Mission 80; bits (200mm- 305mm)
10"DTH hammer shanks: SD10,Numa100; bits(254mm-330mm)
12"DTH hammer shanks: DHD1120,SD12,Numa120,Numa125; bits(305mm-600mm)
DTH opener bits: 4"-10" from 82/165mm to 445/660mm

RC hammer and bits:
1). 4'' RC hammers and bits: RE004/RE004R; RE542
2). 5'' RC hammers and bits:RE543,RE545,RE547;PR40,PR52,PR54; MX5456
3). 6'' RC hammers and bits: RC62/RC62R;
4). 8'' RC hammers and bits: RC82/RC82R;
5). 10'' RC hammers and bits: RC100/RC100R.
Connection thread specifaction:
1). Remet series: 3 1/2'',4'' ,4 1/2'' ;
2). Metzke series: 3 1/2", 4'', 4 1/2'' ;

DTH drill rod:
Diameter: 76mm, 89mm, 102mm, 114mm, 127mm, 140mm, 152mm
Thread: API 2 3/8"reg, API 3 1/2" reg, API 4 1/2" reg
Length: 1m, 2m, 3m, 4m, 5m, 6m.

Detailed pictures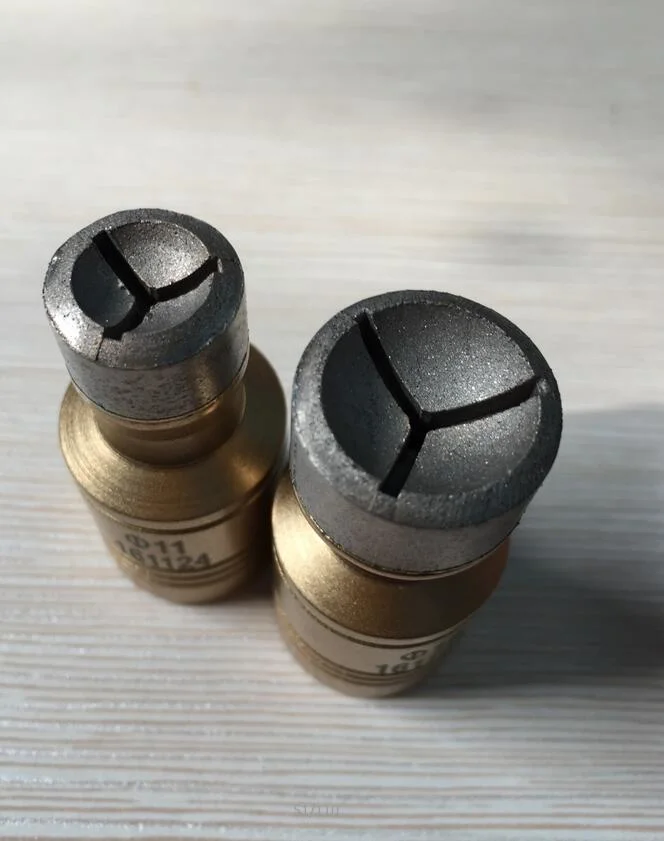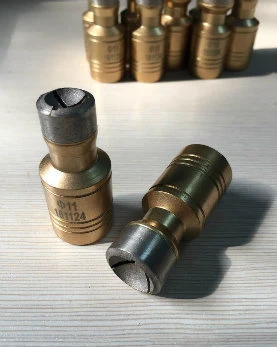 Packaging and shipping

Packaging: Carton+plywood case, as request.
Shipping: By air, by sea, by express, as request.