Longer life asphalt road milling drill machine cutter tool road planning bits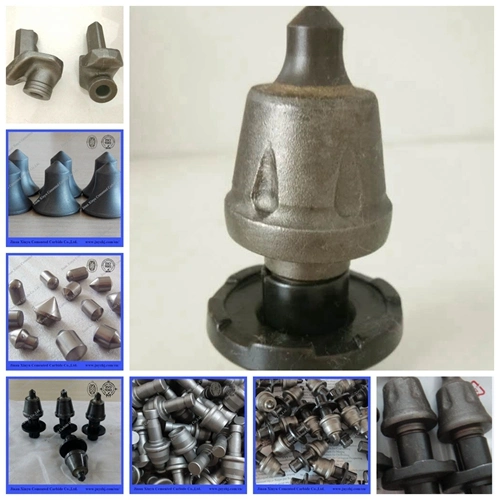 Tungsten Carbide Top Button-asphalt bit; 42CrMo Steel; Brazing;

Grades of cemented carbide plate
M05

YL10.2

14.7

≥2430

≥91.8

Suitable for nickel base and iron-based high temperature alloy.finishing of High strength steel.cold deadhead.heat-resistance stainless steel.high manganese steel and finish machining of quenched steel



K10

YG6

14.8~15.1

≥1800

≥90

Suitable for finish machining of cast iron and non-ferrous metals and machining of nonmetal,also suitable for machining of manganese steel and hardened steel

P30

YT5

14.6~15

≥1570

≥89.5

suitable for heavy cut of cast steel and steel.suitable for high amount of feed in low speed and high speed.

K20

YG8

14.7~15.0

≥2200

≥89.5

suitable for semi-finishing of cast iron and mild alloy.also for wood.plastic.chemical fiber.rubber.paperboard and nonmetal.

RK20F

14.60~14.9

≥2000

≥91

P20

YT14

11.79

≥1400

≥91.8

suitable for finish machining and semi-finishing machining of cast steel and steel.medium amount of feed.YS25 is focused on cutting of cast steel and steel




11.4

≥1400

≥90.5

YS25

13

≥1780

≥90.5

K30

YG9C

14.4~14.8

≥2060

≥89.0

suitable for machine part.press tool.Geological Mining Tools.wear part.standard component.platen for hot rolling.formwork.corrosion resisting

YG11C

14.0~14.6

≥2100

≥88.0

YG13C

14.0~14.6

≥2300

≥86.5

YG15C

13.8~14.4

≥2500

≥86.0

YG15

13.8~14.4

≥2360

≥87.0

K40

YG20C

13.4~14.0

≥2600

≥83

YG20

13.4~14.0

≥2520

≥85

YG25

12.8~13.6

≥2700

≥81

RLN15

7.7~8.3

≥1720

≥88.5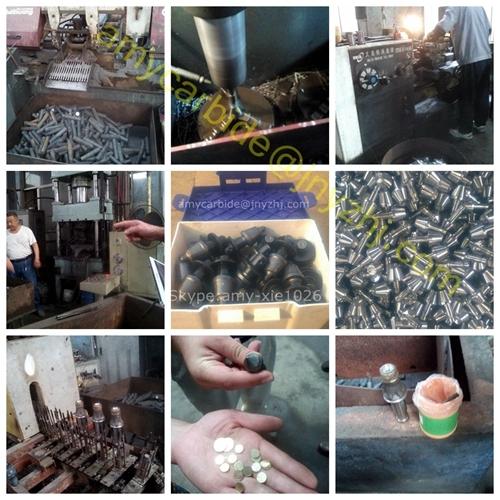 Why choose us?


Experience: More than 13 years experience in making tungsten carbide products
Quality: ISO 9001:2008 quality control system
Service:Free online technical service, OEM & ODM service
Price:Competitive and reasonable
Market: Popular in America, Mid-east, Europe, South Asia and Africa.
Payment: All payment terms supported.
Sample:Free samples
product advantage
Material: 100% virgin raw material with submicron and average grain size.
Tolerance: strict tolerance extent control, which can reach +/-0.01mm;
Grades: various for choice: YG6, YG8, YG8C, YG11C,YG15C and so on.
Types: standard, conical, parabolic,ballistic
Physical performance: high hardness and impact toughness, very good mechanical & chemical stability

Our Company
Established in 2002, Jinan Xinyu Cemented Carbide Co., Ltd. is a large licensed import and export enterprise integrating R&D, manufacture and trade of cemented carbide in a whole and has strong R&D ability and advanced production facilities.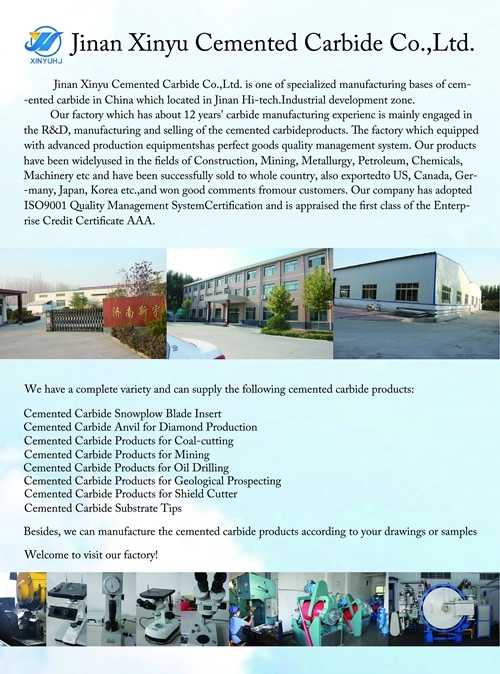 Our products are exported to more than 50 countries and regions across the world including the United States, Canada, Italy, Japan, Korea,Taiwan etc. The cemented carbide and related products of our company is of excellent performance and quality and sold well both at home and abroad. Our company has passed the ISO9001 surveillance and assessment and been praised as the first class AAA credit company.

Contact Us

Amy




JINAN XINYU CEMENTED CARBIDE CO., LTD

Address: Zhongmeng Village, Gaoguanzhai Town, Zhangqiu City, Shandong Province
If you have any questions or needs, please contact us on Trade Manager.

We will try our best to reply to your queries within 24 hours.