Product Introduction:
Input size:≤30mm
Output size:0.125-4.75mm(4-120mesh)
Capacity:10-35TPH
Vertical sand making machine is a kind of fine crushing equipment without screen and adjustable, which is optimized on the basis of absorbing advanced fine crushing equipment at home and abroad. It can be widely used in the fine crushing of raw materials and clinkers in cement plants, as well as in the fine crushing of dolomite, pyroxene, lead-zinc ore, serpentine, blast furnace slag, coal gangue, phosphate ore and other medium-hardness materials. Especially suitable for hard limestone, dolomite, granite, basalt and other artificial sand or highway pavement broken stone processing.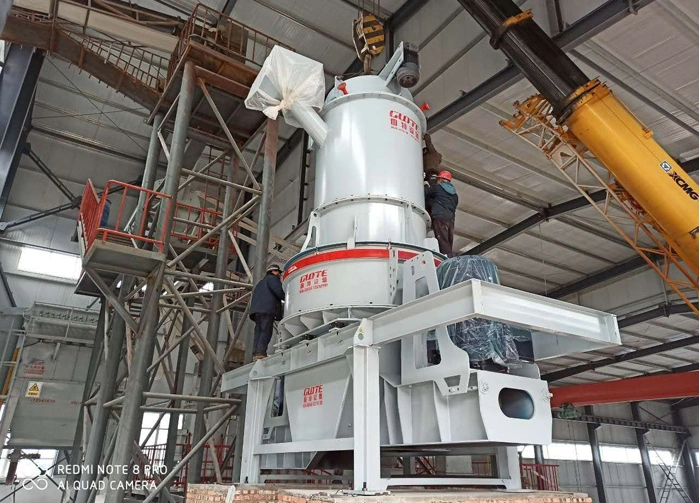 Application scope:
This product is suitable for the manufacture of 4-120 mesh quartz sheet sand
Advantages :
1. Large output and high efficiency.
2. The sand production rate is high, and the scientific discharge structure increases the sand formation rate to more than 90%.
3. The product has good iron removal effect, equipped with a multi-stage high-strength magnetic separator and a new type of compensation magnetic pole type magnetic system, so that the magnetic field strength is higher and the gradient is larger. The sorting effect is better.
4. The entire equipment structure is simple and reasonable, easy to operate, low failure rate, easy maintenance. sand making machine
5. Environment-friendly and dust-free. The system is equipped with a high-efficiency pulse dust collector. The connection of pipes is used to smoothly connect the equipment for dust production. No dust spills in the production process and the environment is protected.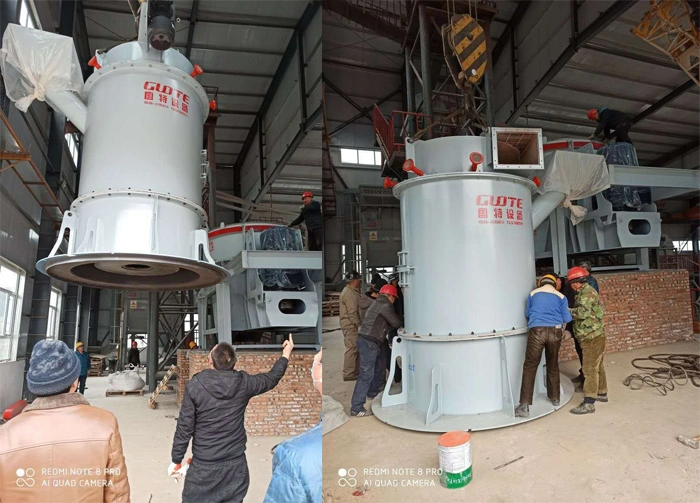 Working principle:
Machine sand production line mainly consists of vibrating feeder, jaw crusher, impact crusher (cone breaking), vibrating screen and belt conveyor, sand washing machine, centralized electric control and other equipment. sand making machine
In order to meet the different processing needs of customers, it can be equipped with cone crusher, dust removal equipment and so on.Large pieces of stone are sent to the jaw crusher for coarse crushing by the vibrating feeder.
The coarsely crushed stone is sent to the sand making machine for further crushing by the belt conveyor;The finely divided stone is sent to a vibrating screen for screening by a belt conveyor.
Sieving several different specifications of sand,The sand that satisfies the granularity requirement is sent to the finished product pile by the finished belt conveyor or sent to the finished product warehouse after being washed by the sand washer.
The coarse particles are sent to the sand making machine by the return material belt conveyor to be broken again to form a closed loop.The finished product particle size can be combined and graded according to the user's needs.
In order to protect the environment, auxiliary dust removal equipment can be equipped.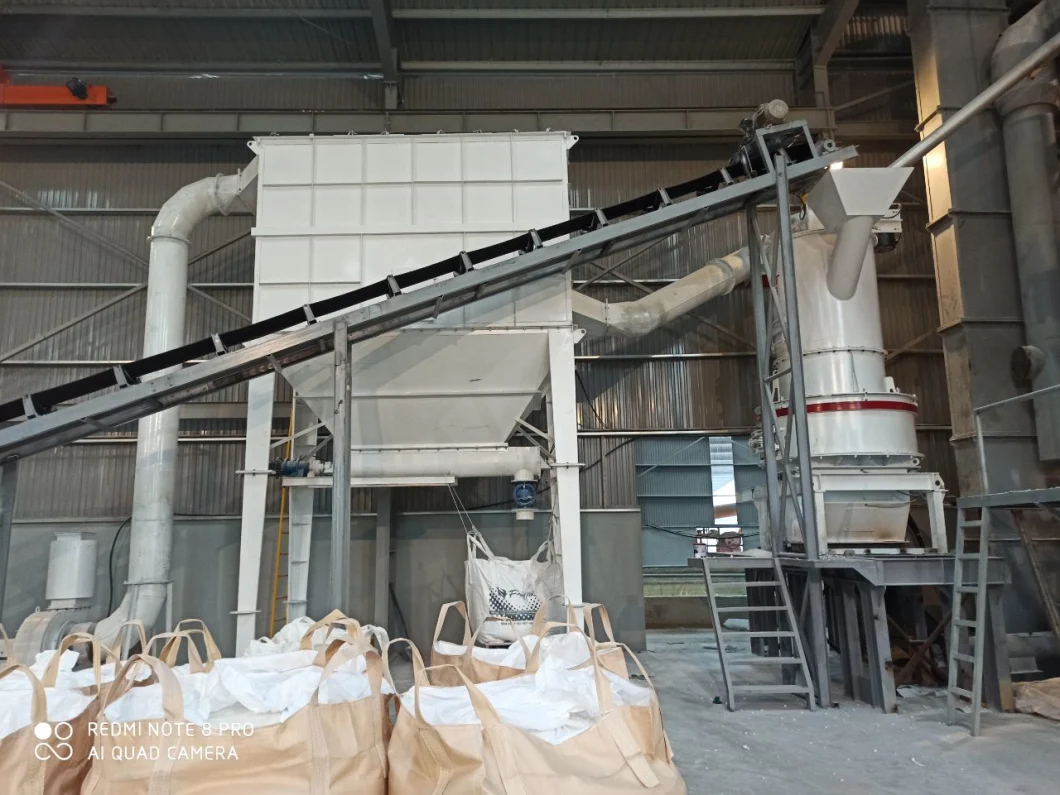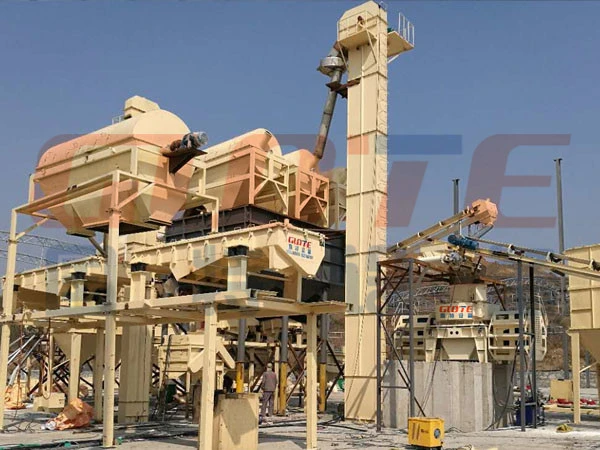 Technical parameter:
Model
Feed granularity (mm)
Product granularity (mesh)

Total power

(kw)

Dust removal area

(m2)

Rotating Speed

(rpm)

Productivity
(t/h)
GZP180
≤50
4-120
110
100
Variable speed
7-9
GZP200
≤80
4-120
130
150
8-12
GZP220
≤120
4-120
170
200
10-15
GZP260
≤150
4-120
260
300
15-2

Company Information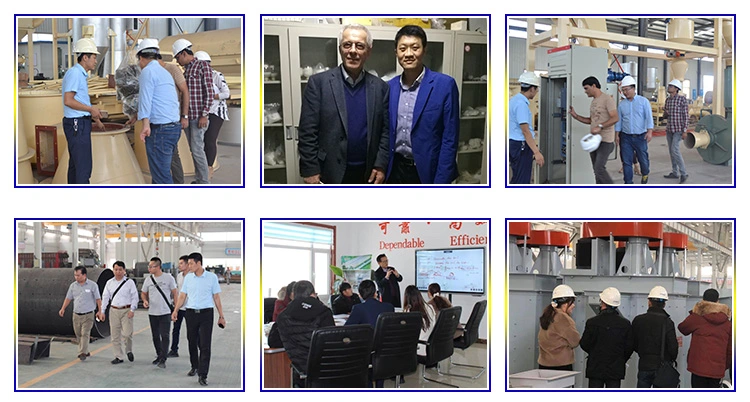 Certification: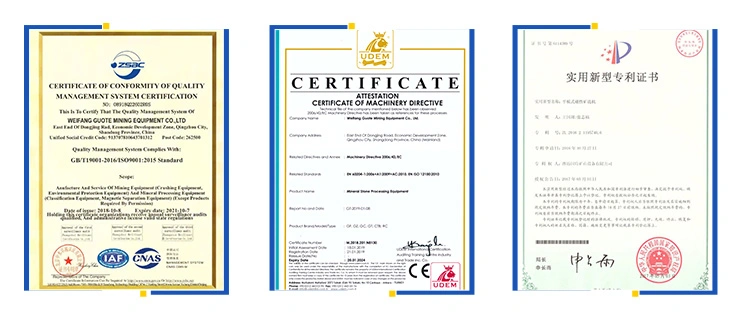 Our customers :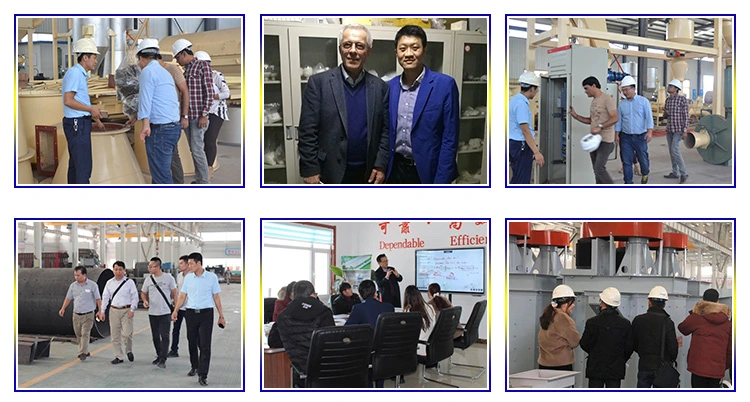 Our Services
1.EPC service for single equipment and whole production line.
2.OEM service for your personal equipment or production line
3.Testing before delivery and Pretesting in working site until get qualified products
4.24hours for technical Operation Guide and 4hours offer technical proposal for problem shooting.
Packaging & Shipping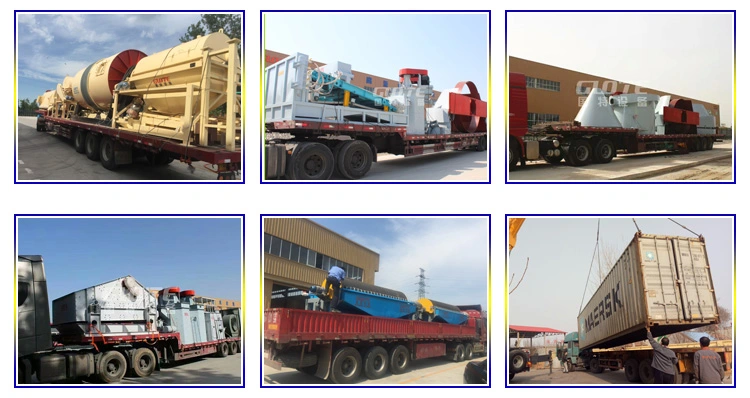 Q: Why we believe in Weifang GuoteMining Equipment Company?
A: 1. More than 10 years experience.

Q. We are the leading professional supplier of mining equipments and service for quartz mining equipment industry.
A. All products achieved ISO9001:2000 quality management certificate and EU CE certificate.
Q: Delivery time
A: The lead time is 10-30 days, delivery time will vary depending on the type of the machine, shipping method selected and part availability.
Q: Payment terms
A: Accepted Payment Type: T/T, L/C, Western Union, Cash.
After sign the contract, pay the 30% deposit of total purchase price and pay the full payment before delivery.
Q: What will you do if the machine is broken down?
A: The Products warranty is one year. We will provide the technical advice and find the solution immediately for you when the machine is in trouble. For those wear parts, we guarantee the high quality parts for long-term supply.
Q: What should I do if I want to get a best quotation?
A: If you want a suitable type for you, please let us know your material and capacity.
Rika Lee