Compact Precision Disc Cutter with Cutting Die (15, 19, 20 & 24 mm)-GN-T-07
Disc Cutter GN-T-07
1. For CR2016, CR2025, CR2032, CR2450 etc.
2. Net weight: 15kg
3. One-stop services for li-battery
Compact Precision Disc Cutter with 4 sets of Cutting Die (15, 19, 20 & 24 mm)-GN-T-07
GN-T-07 is a compact precision disc cutter. It can be easily placed into a glove box with a transition chamber diameter larger than 230mm. This tool is manually operated and is designed for cutting round discs from thin metal sheet/foil (< 0.5 mm) or separator film (<30um). The resulting discs can be used as electrode/separator discs of split test cell and coin cell for battery researches.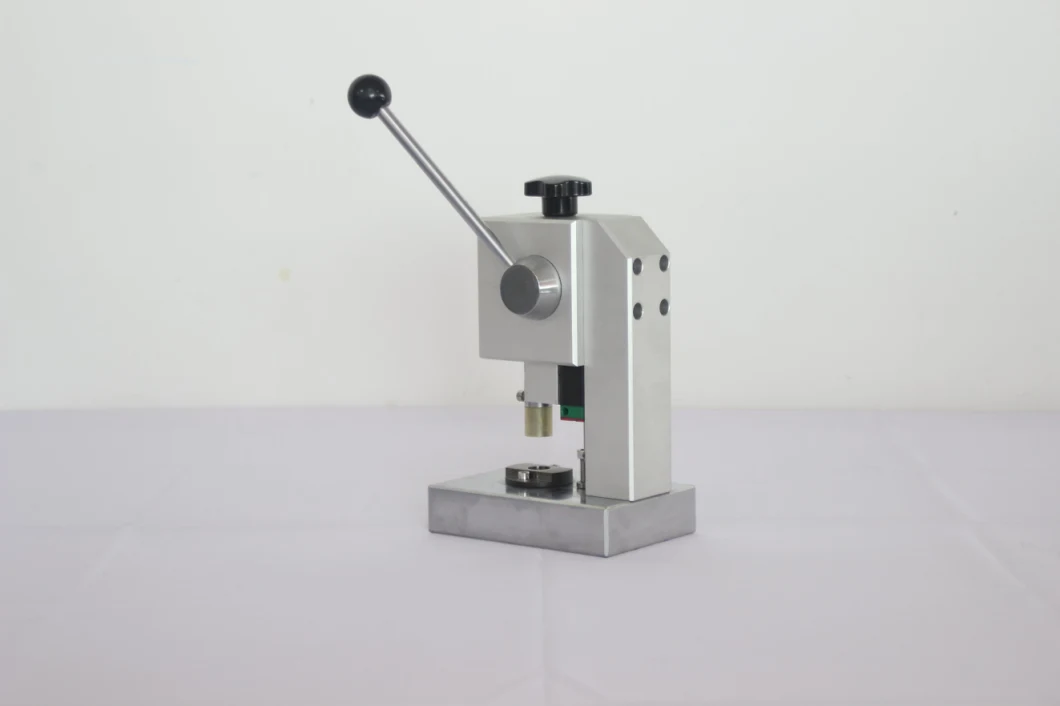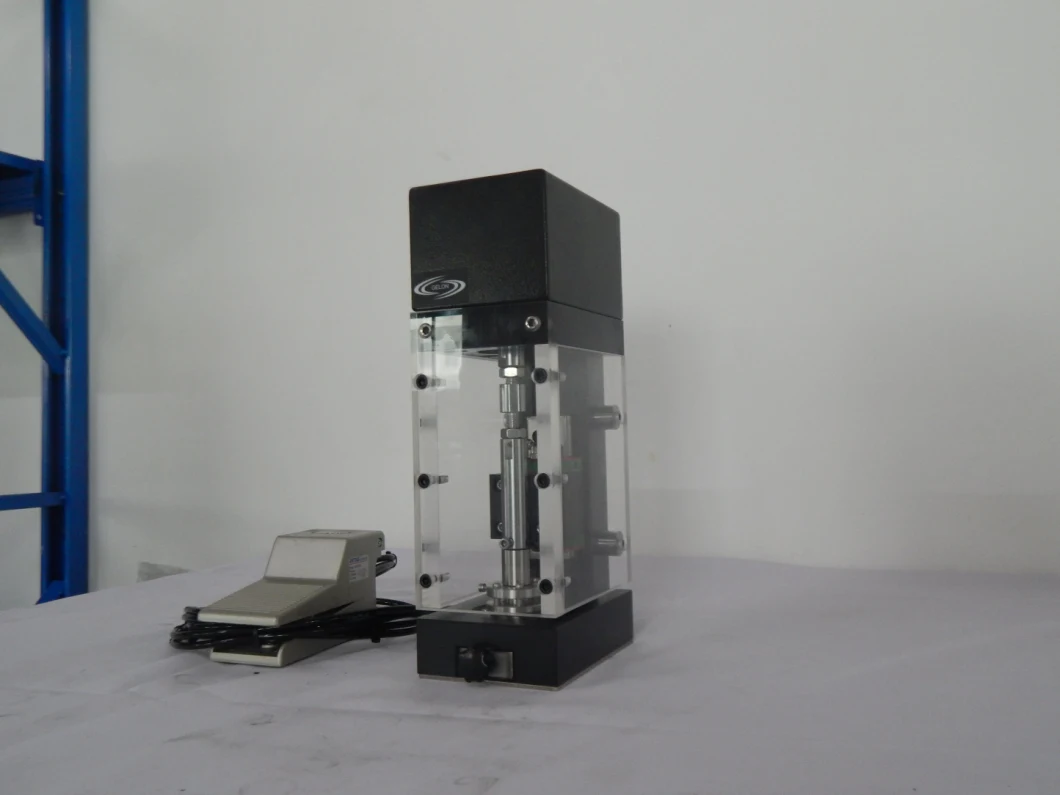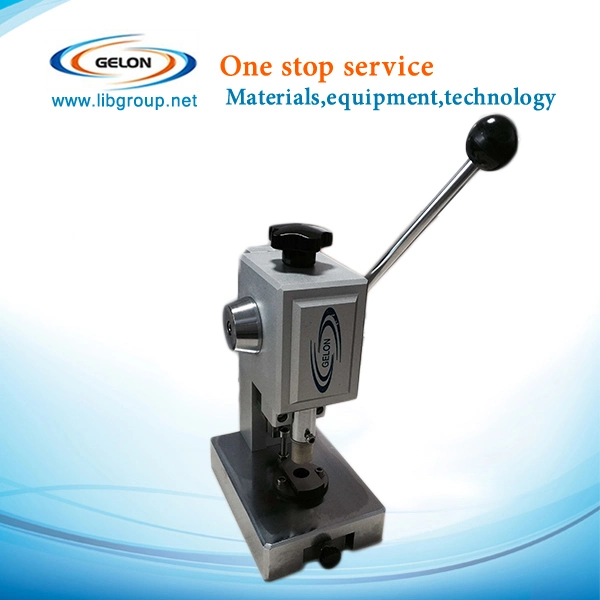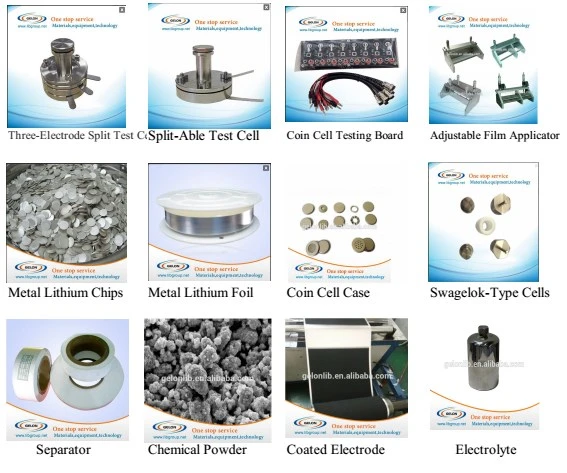 1. Its advantages:
A. Manual& simple operation,
B. Very cheaper price
C. Maintain is simple
2. What's Our Offer And Guarantee:
A. Offer full set of equipments line for CR20xx cells.
B. Offer full set of materials for CR20xx cells.
C. Offer technology trainning for CR20xx cells.
D. One years free maintain for all equipments, and for all equipment parts, Only charge for cost forever
We have successfully completed lithium battery production line turn key project with Bolivia government, this is the first lithium battery project in South America, for mobile cell phone battery and E-bike battery.
Also Bolivia President attended the opening on Feb 17th, 2014.
Bolivia News Videos:
http://gelonlib.en.made-in-china.com
Project Opening:
http://gelonlib.en.made-in-china.com
http://gelonlib.en.made-in-china.com
We can provide a full range of lithium battery materials and equipment
1. )full set of lithium battery materials, including:
LiMn2O4, LTO, LiNiMnCoO2(NMC), LiCoO2, Graphite(MCMB)and other cathode&anode battery materials; Aluminum foil, copper foils, battery separator, etc.
2. )full set of lithium battery equipment, for example:
Mixing machine --coating machine--oven--rolling machine--welding machine--slitting / cutting machine --winding machine--sealing machine, etc.
3)full set of lithium battery technology.
We can design the laboratory and production line, according to customer's request.
What's our advantage:
A: Full set of products chain from lithium ion battery materials, equipment, battery production technology;
B. 10 years lithium ion battery working experiences
C. More than 9 years exporting experiences and 6 years golder supplier in Alibaba
D. Strong teams for markets and agents, and customers all over the world from Asia, American, Europe. Middle East etc;
Choose us means you choose the all-powerful partner for your business
For more detail pls kindly contact by
P: 86 15106636475
| | |
| --- | --- |
| Hole Diameter for mold insert | 24mm |
| Major structural material | Stainless steel |
| Cutting die material | Hardened steel |
| Cutting die information | 15, 19, 20 and 24 mm precision dies are included in standard package |
| Net weight | 15 kg (33 lbs) |